The "Good Point" blog is about "Ethical Electronics Exports, Fair Trade Recycling". Composed by Robin Ingenthron, founder of Good Point Recycling and the WR3A non-profit, the site discloses the company's position, policies, as well as the personal opinions of its founder. It has become an important source of inside information on the "e-waste recycling" business for academic research into recycling policy. The website invites dialogue, promotes discourse, and twitters recycling policy forward, using humor, music, and mind-bending analogies to convey important issues.

The recycling industry has been accused of misleading consumers. Ingenthron hopes that a "warts and all" blog which fully discloses the company's opinions and practices will temper cyncicism about green businesses. Frequently cited by the recycling trade press, the Vermont blog has been labeled "bracingly honest", a "creative approach", and a "refreshing" break from recycling dogmas.

To add our blog to your own RSS Feeds, paste this link: http://feeds.feedburner.com/blogspot/GQskD

As a passionate defender of "fair trade", Ingenthron writes, "Our company's first motto was that we are who we say we are, and we do what we say we do, which is kind of a sad commentary on the e-waste recycling industry." He hopes that in the future, people can once again take that for granted.

Meanwhile, a growing number of academics, entrepreneurs, and government recycling coordinators use the SEARCH function on the blog to mine answers to specific questions. They find external links to film of operations overseas, data on the company's Mexico operations, export policies, its domestic recycling capacity, hard drive data management, and more. The Good Point blog offers insights into positions staked out by EPA, ISRI, NRC, NGOs, and International institutions on mining, disposal, and recycling alternatives. Perhaps our most important followers are overseas.

Before creating American Retroworks Inc. and WR3A.org, Robin Ingenthron was Recycling Director at Massachusetts Department of Environmental Protection. His division implemented the first CRT "waste ban" regulations, the first market research on CRT reuse and recycling, and the first state RFP contract for municipal "ewaste" recycling (a state contract is enforceable by the Attorney General, giving it more teeth than a "Pledge" or "Certification").

Ingenthron has a BA in International Relations from Carleton College, and spent a semester at the UN in Geneva. With the US Peace Corps, he trained in Congo and taught school in Cameroon. He was hired by Peace Corps to stay in country as a "cross cultural trainer" before returning for an MBA Peace Corps scholarship at Boston University. He worked as a consultant for operating systems software industry, and as a co-director of two recycling non-profit organizations.

Good Point Recycling is a member of Vermont Businesses For Social Responsibility, Association of Vermont Recyclers, and the World Reuse, Repair and Recycling Association [WR3A] an organization which establishes "Fair Trade" standards for surplus electronics exports, ensuring no "toxics along for the ride".


Latest Top (10) News
---
Right Wrong 2
An argument that appeals to the personal interest of the audience.
Let's just let that sink in. Is E-steward certification a self-defining anti-export regime, one that appeals to electronics recyclers who don't wish to compete with exporters?
Did MIT give a tool to an organization with a vested interest in defining "foreign" as "bad"?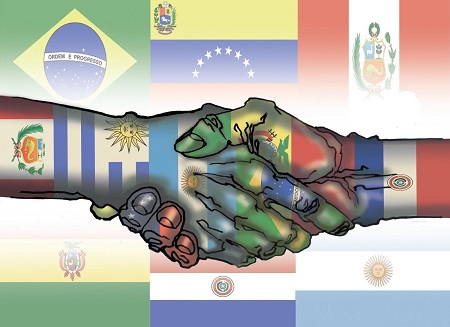 Sat, 28 May 2016 02:28:00 +0000

---
What NGOs Got Right, Got Wrong About E-Waste Exports: Part 1
It is challenging to take 10 years of blogs about ethical recycling, many written in passion, often written in haste, and channel a message which is nuanced, and not just to be brushed away as "denial". I come from the same generation, post hippy, late 70s early 80s protester. I shared the same deep sense of alarm from Jacques Cousteau, Jane Goodall, Rachael Carlson, etc., about the population bomb, and the finite nature of world resources. We read Amory Lovins, Barry Commoner. Jim Puckett, Barbara Kyle, Ted Smith, Shena Davis, and so many others in our 50s and early 60s grew up with the same
Siddhartha Gita Vedanta Black Elk Speaks
mantras, and spreading like 1860s prospectors to save parts of the world, we sharpened our arrows and powdered our muskets.
The General Mining Act of 1872 was my target. I hand wrote letters to my Arkansas Senators, Bumpers and Pryor, in 1980, telling them it was unfair to unborn generations to subsidize the pollution of hard rock mining. The EPA's Clean Water Act and Clean Air Act were focused like a laser on nonferrous smelters, hitting recycled and secondary smelters hardest (not precisely the same thing btw) but also affecting primary mining and smelting. The most polluting industry was the first to move offshore, and I shared the alarm of my fellow environmentalists in our 20s and 30s over "externalizing" pollution.
World's 10 Fastest Growing Copper Mining Projects
(mining.com)
Copper, Lead, Silver, Tin and Gold mining in places like Borneo, Papua New Guinea, Zambia and Peru seemed like an end-run around our generation's attempt to clean up America's virgin mining to throwaway culture. And the places where those industries moved to were in many ways a social nightmare. Idi Amin, Mobutu Seko Sede, and dozens of other dictators pocketed "registration fees" for these mines and set up foreign bank accounts, giving rise to the alarms of "Resource Curse".
We were alarmed by the same things. We protested the same things. And Africa's "
mining map
" is growing.
Harry Wu recently passed away.
It was thanks to Wu that Americans and Europeans knew about Maos "cultural revolution", which arrested academics for as little as rolling their eyes at Communist Party rallies. Harry Wu taught us, in the late 1980s, that cheap Chinese toys and tools were often products of slave labor. We learned about death squads in El Salvador, USA puppet governments like Allende's in Chile. Globalism was happening, it seemed, for all the wrong reasons.
So what happened. How did I become what Jim Puckett calls "the biggest thorn" in his side? We shared so many of the same experiences and same premises.
This is an opening blog to explain what happened, and what BAN and other protest-and-alarm-fueled NGOs have correctly and what they are blind to. I went to live in Africa for 30 months in the 1980s, and it changed me forever. But what changed me isn't well represented by poor African children, or poor Chinese children, or halloween language of "e-waste hell" and "child labor" and "shantytown" and "rice paddy" images. What changed me are individual people, individual friends, individual rivals, individual students.
Do the actual people in emerging markets serve as nothing more than the NGO's wallpaper? What divides Fair Trade Recycling from the traditional anti-globalist NGOs of the early 80s is Q-method. We talk to people overseas. We get translators, we visit, and we listen. So we were the first to find out that one NGO in particular was blatantly falsifying data, to the point where it merits a defamation lawsuit. I loved, adored my family in the Ozarks, but racism is a bridge too far.
Fear of others.
Exoticism.
Poverty porn.
The tactic of scare-mongering is everywhere, and journalists are in on it. It is easier to make a story exciting and alarming than it is to actually inform. It's not the datajournalism, it's the photography. It's not the steak, it's the sizzle. If it bleeds, it leads. Journalists and NGOs share the same great and noble mantras of the 1960s and 70s that I do. They want to save the planet, and basically do what an older generation referred to as "earn their place in heaven". We didn't call it "to sit beside and hold the hand of Jesus", our reward was more nirvana, more transcendant.
But like the pitfalls of the snake handlers in the Ozarks, we took ourselves too seriously and stopped measuring.
Time to watch again the Hans Rosling TED Talks
. Faith is gravity, but truth is light. We share the purpose, the gravity, the traction of making the world better for current and future generations. But Basel Action Network has been selling a product that doesn't work in the low low light of ignorance, and when they are confronted with data and information, they have begun shooting in the dark.
Part II: What they got right


Fri, 27 May 2016 12:59:00 +0000

---
MIT Ethics
It's approaching ten days since I contacted MIT Senseable City Lab.
http://couhes.mit.edu/definitions#Exempt%20status


Wed, 25 May 2016 01:47:00 +0000

---
#Ewastetracking Project by MIT and NGO Discovers Analog Television (exists) in Pakistan
A joint project between the Basel Action Network (BAN) and the MIT Senseable City Lab has led to the discovery of previously unknown international electronic waste routes departing from the United States.

Printer, and LCD and CRT monitors were embedded with GPS trackers capable of remotely reporting their location from overseas locations. These trackers were then delivered to recyclers and charities around the country. 65 of the first 200 trackers deilvered as part of the Monitour/e-Trash Transparency Project went offshore, mostly to Asia.
On-the-ground investigations in Asia by BAN produced a clearer picture of these trade routes. Results of this study can be found here on this site in graphic form and will also be released in a series of reports by BAN. These can be found at:

www.ban.org/trash-transparency.
While legitimate e-waste recycling helps reduce landfill contamination and raw material extraction, the export of hazardous electronic waste is most often illegal trade under the Basel Convention and moreover, the management of toxic electronic waste in the informal sector damages human health and the environment.
The Monitour/e-Trash Transparency Project demonstrates how relatively new technology can generate unique data needed by civil society, law enforcement and enterprises to better track what until now have been hidden flows.

Since the time of our experiment, the UN Organization on Drugs and Crime has confirmed that the Mong Cai border is a primary corridor for e-waste flowing from the US and EU into China, part of an estimated US $3.75 billion market for illegal e-waste.
Learn more about e-waste tracking here:

Video.
"On the ground investigations in Asia by BAN produced a clearer picture of these trade routes." Really, MIT? Just how clear? Analog or high definition? Seriously, this is from Media Lab of all places?
As I showed last week, the screen shots of the MIT's tracking project are difficult to see at proper resolution; you can't zoom in. Instead, you must copy the longitude and latitude and paste it into google maps, or rely on whoever is writing written descriptions of the sites on MIT's website.
Then you find places like the Hafeez Computer Center in Faisalabad, Pakistan. It's near the center of a dense city, blocks away from one of Pakistan's largest universities. It is a long way from the port. Screenshot below.
We are writing to MIT to offer to assist them in interpreting several tracking devices locations. In particular, I'm focusing on CRT devices, which are governed by USA EPA law. That law does not ban export for reuse, or even export for recycling, but requires that export to be declared and investigated by EPA prior to export.
The reason for EPA's restrictions stem largely from the Basel Action Network (MIT's "joint partner") declarations in 2002 and 2005 that the "vast majority" of CRTs are not recycled, but are dumped overseas to avoid high USA recycling costs. Overseas, BAN announced, the CRTs were most likely going to be beaten by children with hammers to remove "valuable copper". It is certainly true that CRTs are the most expensive type of electronic waste to recycle, and it's true that any which are diverted for continued use represent an avoided fee. It's also true that working display devices have been in high demand for reuse and repair markets. Billions of people owe their "teledensity" (mass media, internet, etc.) to used and rebuilt CRTs sourced from wealthy nations.
Probably no one has investigated those claims about CRT exports more than I have, so I'm offering to meet with MIT to help them interpret this movement. Here by way of introduction is Muhammad Madni, of Islamia University in Punjab, describing one of the biggest sellers - the DANY TV DEVICE.
Sales of DANYs are in the millions. I was given one as a gift in 2007 by Hamdy Mousa of Medicom. He imported CRT monitors to Egypt (before used displays were made illegal under Mubarak's "put the internet genie back in the dang bottle e-waste policy). The device allows the owner of a CRT or LCD monitor to receive analog or digital TV tower broadcasts, effectively doubling their computer display to watch cricket games, world cup matches, BBC, Al Jazeera, etc.
The fascinating thing is, you can do anything you want, pull any wire, damage the power supply, anything short of damaging the vacuum on the CRT tube, and a decent TV repair technician with one of these devices can turn the CRT into a television. The converters are made by the same factory that made USA's analog-to-HD converter boxes of the late 1990s-early 2000s, and the amazing thing is that they can translate ANY analog into digital. The ideal CRT for digital display is the computer monitor, it has a superior resolution rate to brand new CRTs made for analog television. But as technician Madni explains above, any LCD with a good screen can also be turned into a laptop television using a DANY.
20 years ago, most of the demand associated with DANY converter technology was associated with CRTs. Now they are mostly associated with used laptop and LCD sales. It's not a huge surprise that of the 75 exported CRT monitors, that they'd be found in one of the highest purchasing areas for DANY TV devices. Are the DANYs being exported as "e-waste"? Of course not, they are sold brand new in box, and sold among other places at the HAFEEZ Electronics bazaar in Faisalabad.
The first thing one notices (if one has an open mind about trade of used electronics) is that the exports of CRT monitors cluster in two locations - Punjab Pakistan and Foshan, China.
Two of the 8 CRT devices that left North America apparently went to Hafeez Electronics, which sells DANY devices for 1000 PK rupees... about $10. For 10 more dollars, you can buy a used CRT monitor at Hafeez, and you now have television. Buy a desktop for $40 more, and you have Pakistan and India's "Triple Play", computer, internet, and skype.
I don't know which is more shocking, that after 2 decades of DANY converter sales, that Americans still don't know about the TV converter market, or that MIT in particular would associate itself with an NGO which describes graduates of Pakistani universities as "primitives" and "child labor".
This TV-CRT business is way smaller than it was when I was in Egypt nine years ago. And because it's smaller, the purchase orders for used CRTs are drying up. Of 75 tracking devices placed in CRT monitors, 8 moved outside of north America. That's a strikingly small number to represent avoided disposal costs as a driver, or to demonstrate BAN's statement that certifications don't work and new laws are required to stop the transport.
But while it's difficult to "zoom in" on MIT's site, and tempting to rely on the descriptions in the top right corner, I can tell you that those descriptions are written by a hostile and possibly bigoted person.
I don't really have time to describe Foshan, where I have also sold CRT monitors a decade ago, but it's not far from where DANY TVs are made
6F E building, Huafeng industry Hangcheng Road, Xixing Town, Baoan District, Shenzhen, China
And Foshan is a really, really, really interesting place. I haven't been there in a decade (though I flew over last month, having gone over the north pole in a Chinese airline flight from JFK to Hong Kong to Taipei). But this again shows that MIT is taking its cues from people who don't know what they are talking about and are making it up as they go along, and PBS is taking MIT's credibility to accept Basel Action Networks bigoted portrayal of geeks of color like Muhammad Madni. Madni hasn't posted on Google Plus since September 2014. I hope he's ok. When your coordinates are posted on the web, and MIT and BAN say you are engaged in criminal activities, you may not be ok for long.


Wed, 18 May 2016 14:16:00 +0000

---
How Little We Recyclers Even Care What Happens
Wow. What a powerful emotional connection - to no one. Because embargoing trade proves how much you care. Don't exchange with anyone, Bodhisattva. I thought I'd share the opening salvo of logic from KCTS9's "The Circuit: Tracking America's Electronic Waste".
Sure. If I send work to the
Chicas Bravas Womens Co-op at Retroworks de Mexico
, the fact that the electronics crossed the border means I don't care about them. I don't care about the people I send my children to visit, I don't care about the people whose godson comes live with me for a year.
I don't care about the former Attorney General from Burkina Faso, who I housed for months while a contract was put on his life by President Blaise Compere. I don't care about the
Egyptians
, who hosted my family and stayed at my house, because I sold them computers. I must not care about the investors who are trying to build a
$45M state of the art printer recycling factory in Hong Kong
, to supply Apple, Sony, and LG with recycled content for new devices. I surely don't care about the
technicians in Ghana
who fed and housed me for 3 weeks, or the
scrap men at Agbogbloshie
who still WhatsApp or call me once a week.
I must not care about the hundreds of workers who were losing their jobs at
CRT manufacturing plants
in China, Indonesia, Malaysia, Pakistan and Thailand, when equipment manufacturers stopped ordering new CRTs be made. I don't care, because I helped them find thousands and thousands of CRTs, used only 4 years of their 20 year life, which they remanufactured to make affordable displays for millions of people in emerging markets.
We sponsor travel for interns from Bangladesh, Canada, France, Mexico and the Netherlands to visit our partners and study Fair Trade Recycling, so they can research and advise us how to care even less about... people like us.
We don't care about them because we provide them the only possible internet, teledensity, phones, etc. that they can afford. We film interviewed every technician we sold to in Senegal because we just didn't care.
I sure don't care about Yadji, or Jinex, or Su Fung, or Liu, or Vicki, or Rudi, or Wahab, or Hamdi...
I don't care about Hurricane Joe Benson. I don't care about Las Chicas Bravas.
That's it Jim. If I really cared about those people, I wouldn't destroy 90% of the used electronics my company receives. If I really care about these people, I'd shred 100% of it, put it all in the shredder, and not trade with any of them. If I had cared enough, I never would have even met them or eaten with them or learned their names. My kids wouldn't be translating for them. They wouldn't be making a living setting up reuse shops and recycling facilities, and I could maybe find a job like yours, asking for donations to pose smugly and impugn other people, show piles of garbage in Hong Kong and Agbogbloshie and never tell anyone how many people in those countries owned TVs and electronics 35 years ago, never explain that they have electricity and traffic jams and produce the same waste Americans do. I'd make my money from getting paid by people to say they are good because they throw that laser printer that Essam and Muhammed fixed right in the shredder, turned into little pieces... to be sorted at workers tables in China.
Instead of selecting the devices they say their market wants and are easiest to fix, we should insist they buy things they don't want, and can't afford.
That's how we show we care - not by portraying these colleagues as engineers, valedictorians and geniuses, but as child workers, primitives, hopeless third world victims who stupidly use their own money to buy millions of dollars of America's used electronics. And used shirts, and used shoes. Hey, you should go after Goodwill and Salvation Army and St. Vincent de Paul and Planet Aid - if you put tracking devices on their donations, you'll find they don't care either. Oh yeah, been there, done that, right.
It's not just the disagreement in policy that bothers me about this NGO. It's not just their use of childrens photos to raise millions of dollars, none of which goes to anyone in the country photographed (though that does irk). It's not all about the misattribution of point source pollution, or the false descriptions of Basel Convention language.
You describe us all so well.
Primitives.
Uncaring.
And you describe me to young people at colleges, and to garden clubs, and to journalists as just an exporter, insane, crazy, obsessed, profiteering, lying... You're absolutely right, White Savior.
If we had really cared enough, 3 billion people earning $3,000 per year would have gotten on the internet and access to mass media by buying brand new electronics. Yep.
Checkyourprivilege dude.


Sat, 14 May 2016 00:00:00 +0000

---
Save The American Children! Shocking Expose on USA's Car Repair Market
Just sayin'...
The point is obviously that:
1. Abandoned or slow moving "waste" is more persistent and easily photographed
2. Manufactured goods kept for part sales is different from shredding, different business
3. Sometimes business owners die or get in trouble or screw up
4. Outliers in an industry should not be used by photojournalists to racially profile geographies
5. No one knows, really, what's going on without data journalism.
Hopefully Germans don't see this video and decide to boycott car sales to Florida. Fortunately, there are no brown children close up photos to trigger an NGO fundraising campaign.
Kudos to
Youtuber Abandoned2016
for having an apparent sense of humor and perspective. (and decent musical taste)...
Hopefully very few of the cars in this video have a CRT television stashed in the trunk (an actual activity I witnessed in NJ over a decade ago by a "CRT recycling" company... they were stashing CRT TVs in cars sent to an auto shredder. True).
Afraid I'm being rather facetious again. But finding a yard like this one in Hong Kong would not make me boycott Hong Kong or assume I should stop selling steel scrap there.
Here is the equivalent scrap, in printers, for those who don't understand the e-scrap biz (some closed auction sales on dot matrix printers in the past 3 months, $200-800 range).


Thu, 12 May 2016 12:11:00 +0000

---
Real Time reporting on BAN Report - Dell Reconnect Fallacy
Click BELOW for Real Time Analysis Blog on Controversial NGO + MIT Allegations
#trackingewaste.
- NGO False Claims Act Rebuttal
- Methodology / Fallacy in Sampling Data
-
False Claims vs. Goodwill Industries
, Dell ReConnect
-
EStewards Accusations vs. Total Reclaim
/ Seattle
- Alternative Explanations for "conclusions" reached by NGO
- Research leads, links to vetted data.
Unlike normal blogs, this one is being updated with information about the "scandal" of alleged e-waste exports to Hong Kong and other countries, made to support NGO's claim that it's paid e-Stewards certification, or national legislation, would cure environmental problems overseas without resulting in collateral damage (impugning reuse and refurbishment operations, boycotting geeks of color, sacrificing tradeable commodities covered under WTO "cores" law, racial profiling of recycling operations, false attribution of Basel Convention standards Annex IX B1110, fallacy in sampling data, sampling bias, etc.). The chief counterpoints to this blog (the story we are debating) can be found at the links below.

http://kcts9.org/programs/circuit
BAN Web page (just going online) http://www.ban.org/trash-transparency
MIT SenseAble City http://senseable.mit.edu/monitourLike every one of these blogs, the views here are only my own and do not represent my company, any research or journalists I cooperate with, or the not-for-profit Fair Trade Recycling group (WR3A).
The views are put forth in belief in debate, rebuttal, and defense of a trade which has received exaggerated and hyperbolized accusations, often against Emerging Market Tech Sector businesses who have little ability to respond to "profiles" created in the Western Press.
For ten years the Blog has told everyone that the NGO was making up the "80% Export" e-scrap myth out of whole cloth, and knew it was misleading reputable journalists in an "e-waste hoax" campaign that benefited the NGO financially. For ten years we have documented that the NGO uses photos of poor people, implying it benefits them, but never spending a single penny to assist or aid them in any way. For ten years this blog has alerted Interpol, EPA, trade associations, university researchers, interns, legislators and journalists of misleading and incomplete information being generated about the import and export of second-hand and secondary market commodities.
I do not know how long I will update this piece on the NGO's accusations against Goodwill Industries and certified and non-certified electronics recycling companies, and the overseas markets they may or may not trade with. My passion for this is driven by victims in developing and emerging markets who are a) recycling material their own country traded in to them in upgrade, b) refurbishing newer second hand equipment imported from the USA and other "rich" nations, and c) general disgust as an environmentalist that organizations seeking to benefit from "strategic metals retention" or "planned obsolescence" or "protecting shredding investments" may be funding a propaganda campaign against the people I called (over ten years ago) "Geeks of Color".
MORE
MORE
MORE
1:29 AM
I've been working all day on my own company's exposure to this witch hunt. Why did MIT lend it's credibility to a serial emerging-market killer?
If you read the blog but aren't on twitter, here's a hint. Top right corner of Twitter, there's a search box, that's the utility, and it's awesome. If you searched for WR3A in the past 10 minutes, you saw:
It's a sin to kill a mockingbird means the burden of proof is on them impugning the disadvantaged. Boycott NGOs who boycott emerging markets
Right now that sounds and feels brilliant, but right now it's 1:30+ in the morning. And Ive been writing letters of defense all day.
Oh, this may come up https://www.privacyrights.org/ar/RFIDposition.htm
And this. https://www.aclu.org/rfid-position-statement
MIT says
"A joint project between the Basel Action Network (BAN) and the MIT Senseable City Lab has led to the discovery of previously unknown international electronic waste routes departing from the United States."
Spying on people who aren't hiding anything and are properly doing due diligence and disclosure to clients may be "discovery" to MIT, but ACLU and PRC call it SPYING. Of all the institutions who you'd think would apply RFID tag legal diligence to GPS, you'd maybe THINK MIT would
https://www.privacyrights.org/ar/RFIDposition.htm
https://www.aclu.org/rfid-position-statement
I'm saying if you want to look at one printer, heck I'll show you 4,000 tons of printers we processed over 5 years. No one is hiding anything. YOU guys put a hidden tracking device on MY property, and you owe ME a phone call.
Wed 7:11 AM
Ok maybe we will return to this format, as insights and info are still arriving in "real time", but some important blog-worthy ideas are also ripe to write an entire column about. Have to weigh how this is diverting me from work and from bigger picture writing.
New info
- information that BAN may have released
more than 200 GPS devices
, and the methodology with which BAN selected those devices. It is critical that reporters ask this question of BAN and MIT, and it's important that BAN knows that we know at least some of the answers already.
Going to a recycler with a zero-reuse policy and no testing staff, and letting them tell you something is junk, is much more "efficient" than opening the devices and rendering them "unrepairable". If it's true that some devices were released on the "assumption" that they were "waste", that has to be disclosed by MIT and the NGO.
I'm telling you, I believe the source who told me that happened on some devices, but the problem with exposing it is that we don't know if those are in this 200 object tracking sample. MIT could get in a lot of trouble if it lets its research department be led by an NGO with a clear bias and agenda. It's possible this is a good thing for the research, if for example BAN used the non-sabotaged material and a professional researcher made a decision not to include data based on sample selection error. But if the first sample brought back info BAN didn't like - e.g. it was done when metal prices were high, reuse markets were low, and they identified a very small export tracking example - withholding that data is a major problem.
These questions could be cleared up if BAN releases data on the majority of the 200 items that were not exported. Perhaps they are sitting on a floor somewhere, unprocessed, in storage, and BAN is hoping to find out if they will eventually be dumped or exported. But maybe the device was repaired and is in use Or, if the device was hand-disassembled, the GPS tracker itself may be with parts on a rack and still transmitting.
Another issue coming out is applying other mature waste management systems data to e-waste/scrap. Sewage treatment plants, for example, are designed to manage a city or county's peak rainwater and sewer generation, but they are not designed for every conceivable event (See "
Flushed Away
" animated movie climactic "halftime of soccer match" scene). A convention, stormwater, a lot of things cause sewer systems to be overwhelmed and crap comes out on the street, and it's a judgement call for regulators whether it's a prosecutable event (deliberate release of poo to save money) or a design flaw (system wasn't built to handle Convention) or act of God (Hurricane Sandy). Our industry hasn't been as well studied, but as an insider I can tell you that spikes and crashes in demand for reuse, spikes and crashes in demand for metals or plastics, Earth Day events, Superbowl and Christmas TV purchase decisions at Best Buy, etc., can impact storage and shipment decisions. Storing and speculative accumulation decisions are different for recyclers in winter months, when you are trying to keep full payroll rather than seasonal lay-offs, than they are before Earth Day events. The timing at which BAN sent a "bad track" device to an individual recycler may be as important as the device they sent.
And back to the first point, if BAN or MIT manipulated, or allowed some recyclers advance info, or announced things were unrepairable that were indeed repairable (#freejoebenson), and raises money based on the results, they may be in the position to be sued under the False Claims Act, and may drag well-intentioned journalists and academics down the sewer with them
4:56PM From National Geographic 2008, article proudly featured on NGO web page"
"Many governments, conscious that electronic waste wrongly handled damages the environment and human health, have tried to weave an international regulatory net. The 1989 Basel Convention, a 170-nation accord, requires that developed nations notify developing nations of incoming hazardous waste shipments. Environmental groups and many undeveloped nations called the terms too weak, and in 1995 protests led to an amendment known as the Basel Ban, which forbids hazardous waste shipments to poor countries. Though the ban has yet to take effect, the European Union has written the requirements into its laws."
Basel Ban Amendment isn't passed still. It stalled when, in 2011, Sec Basel Convention did studies in West Africa and found that the statistics issued by NGO were phony, It was not "80% dumping" or even close to "over half". How does an organization get away with repeating, over and over, that international law is violated when it hasn't? How long will reporters fall for that story that the USA is the only one not to ratify a convention (true) when the convention doesn't say what the NGO claims it says about recycling exports?
12:23 PM Another fallacy strikes me...!
Looking at the PRINTER that went to EGYPT and Then to Hong Kong... Why on earth would anyone send something worth only 2 cent per pound in scrap across the world that way?? Then it strikes me....
BAN takes a laser printer with a known high likelihood of reuse, something purchased by Egypt's amazingly good Tech Sector. They get it, and while they repair 80% of the printers they import (as they must, to pay for that shipping), the NGO has sabotaged this one. So they sell it for scrap metal, and it now goes to Hong Kong.
The fact that BAN is sabotaging the devices, if they did make them non-repairable, would skew the samples to go to scrap yards rather than repair. NONE of the sabotaged devices would wind up in a place @PBS cameras would be amazed and proud to see. They avoid capturing photos of the Geeks of color when they render something scrap and then only follow its last destination.
10:03 DataJournalism - Summed up in a tweet
8:56 AM skipping breakfast and/or gym at this point...
Important second note: E-Tech responded to the Canadian attack by getting its Hong Kong offices certified to R2 (e-Stewards competitor certification).
IF there is a link to BAN placing devices where E-Tech sources (like um.. Goodwill?) then BAN is attacking R2 for having recently certified E-Tech
Here's a GPS map showing one of the "printers" tracked and its proximity to E-Tech in Hong Kong, (15 minutes)
It's amidst 16 R2 Certified companies in Hong Kong-Shenzhen area!
Drill Down And the 2 closest ones to that printer is ... Wing Kai Destruction, and ...E-Tech Management (see NGOs 2013 attack on E-Tech below).
The second, I believe, is connected with the Vancouver company E-Tech, see below (but I can't realy confirm that)
Big Shred Co. loses in price to Asian export with any significant percent reuse, because reuse value is usually exponentially higher than shredded value (especially in today's metal and plastic markets)
Charity chooses less expensive option (keeping more for public services), the Asian export company.
Big Shred Co. forms certification NGO (BS NGO) to enhance its image, distinction with Asian competitor.
NGO goes after Asian company with hidden cameras in Vancouver.
Asian Company rushes to certify its operations with competing certification NGO, to lower certified distinction.
BS NGO plants pieces likely to be exported (sample error) at the Charity locations, tracking their devices to Hong Kong.
See the math below. BS NGO has basically recreated the same amount of export as all the previous studies we've been siting, 20-30% exported if you include reuse, 5%-15% range if you don't.
And per the theme of this blog - it's the photojournalism, not the datajournalism, that's playing.
8:34 AM
After sleeping on this, I see a common point with the MONiTour data. There appears to be a pattern of E-Tech, who I think is a Vancouver based company run by Bennie Yeung, which has a run-in with BAN in 2013, and a Canadian computer reuse charity

Shredding Company A has trouble competing with Charity B who sells SOME material to Asian Recycler C.
Is the reason they have trouble competing the "primitive Asian recycling", or is it shredding having trouble competing with value added of reuse? You can't know by knowing the geographic location (Hong Kong) whether the imbalance is from parts reuse or low standards - but Hong Kong has high wages ($15k per MONTH!) and pretty strong laws... it's the proximity to Shenzhen, where parts can be "repurposed", that drives the trade.
So Shredding Company A gets NGO to target Asian Recycler - See 2013 BAN expose in Vancouver
VANCOUVER SUN CHARITY ATTACK
VANCOUVER SUN HIDDEN CAMERA ASIAN RECYCLER ATTACK
I will give you all a chance to follow these links. ERA is Goodwill, the companies accusing ERA are the ones funding the NGO.
12:26 AM
Follow the math. Dell does not cover TVs, VCRs, air conditioners, etc... only about 30% of the e-waste they could be accepting. But those are the only items BAN.org tagged, tracked or wrote about.
Of those, only 7 out of 46 were exported. 15.2% of 30% demonstrates 4.6% export. Yet PBS announces this as "most" or "many" are not recycled.
This leads to the following "Conclusion" of BAN's report
"In this first report we specifically focus on the fact that even highly reputable companies, such as Dell, Inc. and Goodwill Industries International, also are acting either dishonestly or carelessly. They have been revealed to be part of the unsustainable chain of disposal involving export to developing countries. By violating even their own stated policies, these corporations have created a deadly disconnect between stated intent and reality. This disconnect violates the trust of consumers and customers while seriously damaging human health and the environment. • 13% of the tracker-enabled equipment dropped off at Goodwill stores resulted in export from the US – a trade that was likely illegal. • 18% of the tracker-enabled equipment dropped off at Dell Reconnect Goodwill Partner stores resulted in export from the US – a trade that was likely illegal."
-May 9, 2016 The e-Trash Transparency Project: Disconnect Page 75
See Part II, Baseline Data Bingo. BAN GPS tags devices they tell us are 80% exported. They find 13% exported by Goodwill, which manages only office equipment most likely in demand by the export market. They have only demonstrated 4.6% likely export (if you assume that the big heavy items not visible in any BAN photos were not exported, which syncs with USA CRT glass pile data). But they are just assassinating the character of a fellow Non-Profit organization and its corporate sponsor.
11:03PM Signing Back In... now that I'm reading this BAN Report more slowly, I realize they probably just proved that export is UNDER 10%.
They are saying 65 overseas devices out of 200 is "about a third of all devices". But the ones that went over to Hong Kong were 12 pound LCDs or 8 pound inkjet printers. BAN put NO GeoTags on CRT or projection screen TVs, or even large LCD TVs, or copy machines etc. The "one third" is all light stuff, and they know perfectly well if they had tagged the heavy things I just mentioned, none of that would go overseas... that's probably why they didn't tag them.
And that heavy stuff (CRT TVs, projection TVs, plasma TVs, copiers) is about 65% of the weight. So they calculate 1/3 of the items which are 1/3 of the e-waste... that's 10%.
See the screenshot. 200 items tagged. 37 CRT monitors (15"), 26 LCD monitors, 21 printers.
I can show as a percentage of the "e-waste" stream that those items add up to around 20% of the weight if you include copiers. If you use the EU WEEE definition (adding fridges, microwaves, air conditioners, etc) you would be even smaller.
In the Chicago area, 84 devices were tagged, 62 stayed in the USA, 22 were exported. Of the exported, 3/18 printers were exported, 13/26 LCDs, and only 6/31 CRTs.
In the Northeast area, 4/13 CRTs were exported, 4/13 LCDs exported, and 7/13 printers.
In the Southwest/CA, 2/13 CRTs exported (does that include Mexico?), 9/19 LCDs, and 7/17 printers.
In Northwest, 1/5 CRTs, 3/7 LCDs, and 0 printers were exported.
That totals 65 devices outside the USA (including Mexico where TDM is) out of 200 or 32.5% OF THE LIGHT STUFF, and most likely to be exported stuff. Some copy machines, air conditioners, etc. probably get exported (for reuse mostly) but almost no CRT or projection TVs.
BAN is probably happy with the way PBS made this sound. But they have basically come pretty close to the 20% exporting estimate we have said all along, basically confirming it. The question is, of the 20%, how much of that is recycled just fine, or reused even better than USA?
9PM signing out after trying to read more of the Dell report. File under "no good deed goes unpunished"... Dell manages to domestically process 70-80% of the material, helps out a charity which is otherwise deluged in the stuff, and the NGO isn't going after Lenovo or IBM or Acer or anyone who did nothing. Only going after the company that actually did something.
6:46 BAN Report criticizes Dell for not doing more to lobby for legislation. That's nuts.
6:42 BAN report acknowledges that Goodwill has right to sell locally for reuse, before computer gets sent to Dell's recycling vendor. I know people from Africa and Pakistan who buy from Goodwill and Salvation Army stores and ship back to their homes for repair and reuse.
6:36 PM Report implies that Dell and Goodwill violate international law. Categorically false.
"The Goodwill Member Task Force on Electronic Recycling recognized the importance of business standards in building alliances with other organizations. Therefore, it adopted a Goodwill-wide set of policies based on the Basel Protocol (ratified by 169 countries) that bans export of electronic waste to developing countries." However just prior to publishing this report BAN contacted Ms. Susanne Fredericks, the Sustainability Specialist for Goodwill Page 22 The e-Trash Transparency Project: Disconnect May 9, 2016 Industries International, and asked her if such a policy currently existed. She replied: "Goodwill organizations are reminded to work with electronics recyclers who have an industry accredited certification such as e-Stewards or R2." When pressed a second time for an answer as to whether a policy existed she replied: "For the Goodwill organizations that do not participate with Dell we encourage the use of certified recyclers and to further ensure that compliance around the proper handling of electronics is adhered to, a toolkit containing processes, protocols and audit and certification options is in development." It is concerning that by this correspondence it appears that Goodwill does not have their own policy against export of hazardous e-waste to developing countries, but rather leaves that responsibility to their certified downstream recyclers.
The Basel Convention explicitly allows export for recycling and repair, so long as no hazardous waste winds up on the ground disposed. See Annex IX, B1110. Basel Action Network is extemely well aware of this, as they promote Basel Ban Amendment to change it. This paragraph acts as if the Amendment has been passed and ratified, which is nonsense and PBS should take note of this kind of thing.
6:14 PM Reading BAN's report. I'm going to post some of these observations in "breaking" format as I notice them, and update this page frequently.
BAN is implying that Dell's Reconnect Program
is much more likely than their average tracked pieces, because
"Of the 28 Goodwill stores that were part of the Dell Reconnect public e-waste takeback program, 6 of these were exported reflecting an export rate of 21%"
We therefore delivered 46 of the total project's 200 tracker-enabled electronic devices to Goodwill stores around the US— 28 of them at Goodwill stores that are collectors for Dell's Reconnect program and 18 of them at Goodwill stores not associated with the Reconnect program. Of the tracker-enabled devices deployed at the 46 different Goodwill stores, 7 of these (15% based on our sample) were exported to Asian countries: 4 to Hong Kong (1 printer and 3 LCD monitors), 1 to Mainland China (1 printer), 1 to Taiwan (1 LCD monitor), and 1 to Thailand (1 LCD monitor), as of the publish date of this report. All of these exports were likely to be illegal (see Export and The Law). Of the 18 non-Dell Reconnect stores, only one was recorded as being exported. Of the 28 Goodwill stores that were part of the Dell Reconnect public e-waste takeback program, 6 of these were exported reflecting an export rate of 21% of all trackers delivered to Dell's Reconnect Goodwills.
If you only accept 30% of e-waste categories, you are more likely to export. But you are also most likely accepting the most useful stuff, especially if you are a thrift organization like Goodwill! BASELINE DATA FALLACY BINGO.
BAN has been working on this for a couple of years... why didn't they stop and realize that Dell Reconnect is for COMPUTERS ONLY. If most of the Goodwills in the Dell Reconnect program don't accept large TVs that no one wants for export, then as a percentage of equipment, they will have many more that can be reused! And unlike Total Reclaim, which signed BAN's "no export for repair" pledge, Goodwill has not (though Dell may have).
This is Data Fallacy Bingo... If an end point receives no absolute heavy CRT TV junk, then they are more likely to export a higher percentage. And the 21% BAN cites is hardly a high percentage of computers to a reuse program.
The more selective you are - say you only accept Windows 7 and higher laptops - the more likely the item is to be exported for repair. Hardly grounds for this reckless attack on Goodwill and Michael Dell.


Mon, 09 May 2016 22:05:00 +0000

---
NGO Needle in Haystack #3: Logic of BAN on Interracial Marriage
Re-Release of Paused Blog #3
"Well Robin, you might have a nice biracial marriage. I'm just worried about your future children, they seem to me to be the victims. Don't you worry they'll be rejected by both races and won't fit in anywhere? And the fact your marriage works out doesn't mean that most interracial marriages will".
My first fiance (1980) was non-white, and I heard that kind of crap where I grew up in the Ozarks. I vividly remember arguments about the
Loving vs. Virginia Supreme Court decision
, which ruled Virginia law against interracial marriages unconstitutional. It was completely illogical, driven by ignorance and fear. There were no facts in the argument against my engagement announcement. It was completely based on conjecture and speculation.
The NGO crusade against the overseas Tech and Repair Sector, or "Repair and Overhaul" (R and O) not only reminds me of the segregation logic, but also smacks of environmental malpractice. For several years, people in the Recycling community have said to me:
"Robin, I would prefer that you not export anything for reuse. Even if you know the people that you are selling displays to - and I don't doubt they are good people - the fact is that I've read 80% of the waste is burned by children under primitive conditions."
Now the people who said the quote at the top about interracial marriage were good, church going people (family). They really were. Really, really, good people. And the people who said the second quote, too, are outstanding environmentalists. But the fact is that, in the second case, for too long I walked around satisified that people trusted ME to export but believed that most of the export market was bad. And I knew the SKD markets and RandO was misrepresented. I did try harder, I'm sure, than others to screen the exports. But the racist imagery just bugs the hell out of me, and we have to do something about it. Like ask, "what the hell is
MIT's Senseable Media Lab
doing hooking up with Basel Action Network?? Didn't they read the Travis Reed Miller thesis?
From the banner atop the NGO's web page (screenshot), we have the 1970s Prince Nico Mbarga white Magnavox TV. No doubt imported used, originally. And absolutely no doubt it was imported more than a decade before the photo was taken. If the NGO planted a GPS tracker in that old white TV today, the chances of it winding up in Agbogbloshie or Hong Kong are zero.
But the propaganda continues, despite the fallacy and illogic. I could run a photo of the Lovings in their 70s and imply that their aging was a result of the marriage, and it would make as much sense as running a photo of a TV in Agbogbloshie now which was imported in 1977.
Will PBS repeat the mistake it made in Frontline?
@KCTS9 Here's what the NGO should actually be saying
NGO Basel Action Network has announced PBS will air its local Seattle affiliate's coverage of its investigation of LCD reuse markets (incorrectly identified as "recycling" markets) through exports to Hong Kong. I'm rushing these blogs a bit to get them out in advance, so hopefully someone in the PBS background research office can spare them a "
Ira Glass presents Mike Daisy
" moment.
In Part I and Part II we examined the photos BAN released - no CRTs, no VCRs, nothing but LCDs - and looked at the "Base Rate Fallacy".
Before this story airs, I have one more nugget. Jim Puckett told
some
recyclers
in advance
about the GPS devices! They may be going after Total Reclaim, their own E-Steward, in order to obscure this fact. But it's the third major problem with this "Investigation".
They mischaracterize Hong Kong as a "primitive" place
They hide devices not in printers, or CRTs, or 95% of the stuff that Hong Kong would never import, but only in devices where Hong Kong has a known core competency... flat screen reuse.
Some recyclers know in advance that tracking devices are being implanted, some don't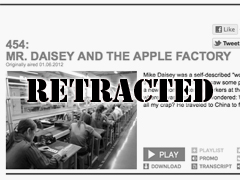 How do I know the 3rd? Well, because Jim Puckett told me personally in 2014. If he told
me
, I have no doubt he told others. He only told me about tracking devices, not the type of e-scrap he was putting it in. Since my company exports less than 6% (only for reuse), we weren't worried except that testing for repair is a potential human error problem. We assumed they'd place the trackers randomly in the type of waste we normally get, not all 200 of them in the one thing Hong Kong buys.
Anyone who did know in advance should come forward and disclose they knew in advance, because if it comes out in court testimony, knowing and keeping it secret is potentially an SEC violation. Hopefully someone at PBS is looking into this, or at least asks Jim on camera if its true that some recyclers or some people outside of his organization knew about the methodology. If they did, PBS and BAN can't disclose anything about companies who "failed" the test (as they've already done to Total Reclaim). They should air it as "entertainment" or "speculation", not as evidence of BAN's contention that most exports are bad and repair should be illegal.
1977 Nigeria album had the white TV from BAN banner
Below is more data to support yesterday's "Baseline Fallacy Bingo". But I cannot resist one more analogy.
Imagine I sold a "certification" for University Admissions Offices, and claimed there was a "dirty little secret" that most were doing a bad job of screening candidates for admission. To prove it, I send in fake high school transcripts and cheated-on SAT scores. I send 200 "false valedictorians", unqualified applicants. to the University Admissions Offices (telling some, but not all, that some applications are rigged). Now I claim, voila, how many of the boneheads were admitted, and to which colleges. Conclusion, colleges need to pay for my certification program!
Cutting wires and planting GPS trackers only in the candidate "e-waste" with repair competency in Hong Kong, or in nice looking CRTs purchased by Africa's tech sector #freejoebenson doesn't prove anything is wrong. It's at best and opening argument, and PBS will owe the export for repair market a chance to respond.
In the meantime, be warned
KCTS9 Leaders
(Rob Donlop, April Collier, Carlos Espinoza, Michelle Pihl, and Jabran Soubeih), you may need to follow Ira Glass's example. An NGO sending a press release out with 15 year old photos of Asian children (implying that the LCD refurbishment and parts markets are endangering kids) is just kind of ... um... bigot-y. Someone at PBS should come out of retirement and explain the "Senator Joe McCarthy" campaign, or the arguments for laws against biracial marriage.
Here's a link to where we showed BAN
still issuing press releases containing the very data they claimed "
never, ever
" to have provided in 2013. That's the kind of company @KCTS0 finds itself in. I love PBS, as much as I love environmentalists and love my family. But if you really love someone, you gotta tell them when they are being accidental bigots.


Mon, 09 May 2016 14:59:00 +0000

---
NGO Needle In Haystack Part 2: Methodology is "Base Rate Fallacy" Bingo
Part 2 in response to the Basel Action Network and E-Stewards public disparagement of Hong Kong LCD display refurbishing market.
This is being edited now that the PBS Report is available on live internet.

Additions will be highlighted in Yellow,

deletions in Gray

.

FAIR USE - Response to Criticism
We do not know exactly what Total Reclaim sent to Hong Kong, or the condition that it was in. But it sure wasn't a console TV, a microwave, a copy machine, CRT monitor, or printer.
The methodology used by the NGO
behind the story appears intended to prop up misinformation about refurbish and repair markets overseas. The NGOs know that if they put a tracking device in a CRT television, it will wind up domestically recycled. But by planting it in a smaller device with high repair potential and high reuse demand, they have once again ensured "collateral damage" - this time to their own Top Shelf E-Steward.
It is not an accident that the
#trackingewaste
demonstration caught one of the best-in-class Recyclers. And it's no mystery what would
likely
find its way back to the cradle of LCD manufacturing, warranty takeback, refurbishing and repair. The highest percentage of display device engineers on the planet live in a triangle between Taiwan, Hong Kong, and Kunming, China, and if you know what someone will buy from that area, and what someone would track if they wanted to land there, you can guarantee a
BINGO
. The game is rigged to obscure 2 key facts:
- Total Reclaim exported almost nothing, as a percentage of Seattle e-Waste.
- Hong Kong imports next to nothing, as a percentage of intact Seattle e-Waste
Here are 373 Companies which sell PARTS and COMPONENTS of digital displays in the area.
Given these obvious facts, how can an NGO makes "news" and show their "certification" fees to be relevant? Bring on the "
BASE RATE FALLACY
" (from website for book "Logically Fallacious" by Bo Bennett, Ph.D.):
Description: Ignoring statistical information in favor of using irrelevant information, that one incorrectly believes to be relevant, to make a judgment. This usually stems from the irrational belief that statistics don't apply in a situation, for one reason or another when, in fact, they do. Example:

Only 6% of applicants make it into this school, but my son is brilliant! They are certainly going to accept him!

Explanation: Statistically speaking, there is a 6% chance they will accept him. The school is for brilliant kids, so the fact that her son is brilliant is a necessary condition to be part of the 6% who do make it.
By analogy, if Hong Kong only refurbishes 6% of the types of e-waste, guess which type the NGO put GPS tracking devices inside?
According to the Report at KCTS9, BAN did randomly put tracking devices in several types of products. But there were only 200 total, so it's doubtful that any one recycler got all types of devices. Total Reclaim may have just had the bad luck to get flat displays, while another recycler may have gotten something that can go in a shredder, or which Hong Kong would never import.
The conclusions the NGO wants PBS to reach demands an even worse logic. The NGO is implying that ALL students are likely to get in, because they show SOME that did get it. What Hong Kong LCD refurbishers actually import is less than 1% of the volume of e-waste Total Reclaim processes.
Funny how this keeps coming up from an NGO that makes MILLIONS of dollar off of the #ewastehoax. See last December's editorial from Professor Josh Lepawsky "
Trading on Distortion
" - which earned him a similar attack by the same NGO).
NGO lying about Geeks in order to raise money to tell more lies about more geeks
Correlation and Causation:
If an NGO aims to raise millions of dollars to solve a "problem", but donations are going down as more and more people realize
your statistics are a hoax
(following your own retraction), how do you convince the press your NGO certification is necessary? Answer: Deliberately insert GPS tracking devices only in a small percentage of items in demand by the export for repair market, then announce it's symptomatic of all e-waste.
It's ironic is that the first victim of the fallacy was the NGO's own preferred vendor, a very forthright and honest company in their home town of Seattle. Now, I don't like that the company donates to a campaign which promotes bigoted profiling, misleading statistics, and racial propaganda, but we have to defend them the same as we do Joe Benson, because it proves the #ewastehoax fallacy, #whitesaviorcomplex, and is the prime example of #charitableindustrialcomplex we can all learn something from.
Here's how the fallacy works ... Take true statements and untrue statements, and spell BINGO.
What IS true:B
- Ewaste is produced by every country with electricity, including Seattle.
I
- Hong Kong is one of the richest places on earth, 12th largest generator of e-waste per capita
N
- The percentage of Seattle-Portland's e-waste that's in demand in Hong Kong is tiny, specialized
G
- A portion of material refurbished in Hong Kong (from domestic or imported) is scrapped.
O
- Of the portion scrapped, a portion of that is mismanaged.
What ISN'T true:
B
- It's not true that significant percentages of waste are exported
I
- It's not true that of what is exported, a significant amount is recycled without reuse
N
- It's not true that of what is recycled without reuse, that significant amount was imported
G
- It's not true that of what is recycled without reuse, most is poorly recycled.
O
- It's not true that the NGO certification program significantly reduces the slight risk
Given these facts, how do you raise client concern of a significant risk of USA material being dumped or poorly recycled?
Base Rate Fallacy Bingo.
If you put a tracking device specifically in the used electronics in demand in Hong Kong, and then tell people it proves most waste produced in the USA is shipped overseas, and that most of the waste in a dump overseas came from the USA. But when the report comes out, lets see how @KCTS9 figures out that everything they find scrapped there is the same specialty item - LCD displays? Lets see if they ask the NGO "where are the CRT TVs? Where are the VCRs? Where are the microwaves? Where are the printers?...
If only 30% of all the tracking devices got exported, what was the percentage of those devices which have a refurbishing and repair market? KCTS9 Reports that they visually "observe" other types of electronics at one of the Hong Kong facilities, including "a CRT television with a USA plug", But that device they didn't GPS-track there... and it seems Jim didn't tell them that Taiwan, Japan, parts of the Philippines, and even parts of mainland China use the same plugs as the USA and are much closer to Hong Kong. Mexico, central America, northern South America do as well. I do not believe Total Reclaim could ship an old CRT TV to Hong Kong even if they wanted to, no one would buy it or take it through customs.
Base Rate Fallacy Bingo, cont.
The way it works in Agbogbloshie (previous victim of NGO fallacy) is that Nigerian expat and TV Repair expert Joe Benson selected about 5% of UK's WEEE and exported it to Africa. The NGO went to the dump in Africa and said that Joe Benson is the source of the material in the dump and that the "vast majority" of what Joe Benson shipped is for primitive recycling.
- Describe in text the "e-waste" was sent to a place
- Show a photo of "waste" at the place
See 2013 blog,
Nice but Wrong
. There is no way that Joe Benson or any African would take the dirty mixed obsolete electronics as is, as they arrive in Seattle.
BAN did apparently tag "junky" devices, but we don't know if any of those were in the 30% that got shipped overseas. If it's only nice office equipment, that indicates reuse and repair.
Back in 2006, BAN told everyone that China was importing the mixed junk ewaste above, 80% of which was scrap. But when I went there (bringing Craig of Total Reclaim along to see), we found this: all the same size, uniform, intact, CRTs for refurbishing.
Or, if you prefer Africa "e-waste", here's a screenshot of what Greenpeace described as TVs sent to Africa for "primitive" recycling. All the same size, modern (image is from 10 years ago)
Now, the NGO is apparently using the same bait-and-switch of images to impugn Hong Kong geeks and refurbishers, whom they also label "primitive". But the photo they show (see larger version at bottom) is such a tiny fraction of 28 million pounds managed by Total Reclaim, and isn't even all Total Reclaim's stuff (it includes Hong Kong generated e-waste), and it is AFTER the refurbishing plant...
the portion of the portion of the portion.
The photo of the recycling table shows an absurdly, insignificant portion of material.
(The yard is a little bigger than the image showed for the LCDs, but still fairly small - seem to be under 10 employees. Asian generation - for that matter bad manufacturing runs in nearby Shenzhen - could account for far more than all the scrap in the yard).
Even if 100% of the stuff in the photo came from Total Reclaim (highly unlikely), it's a
tiny
a percentage of Total Reclaim's 28M lbs per year, much less as a proportion of USA waste, or USA PLUS Hong Kong waste.
If the NGO had placed Geo-Tracking Devices in a randomized proportion of CRTs, printers, fridges, etc. that are representative of "e-waste"
in Total Reclaim's collection box,
Total Reclaim would have had less than 1% show up in #trackingewaste.
If the
NGO is deliberately selecting devices it knows a refurbishing market exists for,
and
then it
is impugning the geeks who buy and refurbish those products, too often in bigoted, condescending, and racially-profiled terms. Every device in the container below, if it had a tracker, would have been recycled at Total Reclaim... there's nothing visible that Hong Kong would want. But if you specifically sneak in something Hong Kong would repair, and track just that...

The methodology being used by the NGO is the same that framed #FreeJoeBenson for
16 months in prison. They are deliberately inserting geo-tracking devices in the nicest and most likely devices in high reuse demand, and are deliberately implying that few of those devices are repaired and reused.
They know that these "selective" reuse items are NOT a general sample of e-waste
and if they tracked junky items as well, they need to say if those were equally likely to be found overseas. If the Hong Kong and other markets show a desire for newer devices, that's important.
They know that their claim that 80% of e-waste is exported is completely false. They know the derivative claim, that of the small percentage that IS exported, 80% is "primitively recycled" or "dumped" is false.

PBS AND BBC AND CNN are part of a defamatory and racially and culturally divisive injustice.
There is an ABSURD amount of publicly available data to discredit claims made against Total Reclaim, Hong Kong refurbishing markets, Agbogbloshie, Guiyu, SKD remanufacturers, etc. And there is clear evidence that the root cause of the atrocious and libelous claim is FUNDRAISING by the NGO.
IN PART 3, We'll look at just SOME of the data to support the Base Rate Fallacy Bingo Rebuttal. For a preview, what's 1 percent of 28 million pounds? 280,000 lbs. Let's watch on Monday and see if we can find any evidence that - even if 100% of the material PBS Films in Hong Kong is from Seattle - that BAN can show 280,000 lbs in the photos.


Sat, 07 May 2016 17:48:00 +0000

---
NGO Plants Needle in Haystack, Part 1: New Outrageous Claims in #EwasteGate
The news breaking today is that a Seattle NGO, Basel Action Network, is releasing a documentary with PBS about their "watchdog" effort to sabotage LCDs (making them non-repairable) and then track them overseas with GPS transponders. The first company they have "outed" is Total Reclaim, an E-Steward certified company in their own home of Seattle Washington.
Article at E-Scrap News
Does this sound familiar? You take electronics which someone wants to reuse, cut wires, and turn it in for reuse and repair. Someone buys it for repair, and then you accuse them of having shipped it for "primitive" recycling.
#FREEJOEBENSON
BBC Reporter RAPHAEL ROWE cut a wire (thinking export for repair is illegal - should have read Basel Convention Annex IX, B1110 on export for repair of CRT monitors and TVs).
Context: The Seattle Recycler received about 28.5M lbs of TVs, printers, computers, cell phones - as well as car seats, x-ray machines, and UPS. The NGO doesn't say that the mass balance is off. Of the 28.5M lbs, about 28M lbs of garbage-in came back out as baled steel, plastic, non-ferrous metal, and CRT cullet. What the NGO's methodology is to find a device NOT in demand in the USA (CRTs in 2012 Benson case, smaller flat LCDs this year) but in high demand with overseas repair. They take one that looks nice, open it and sabotage a wire, then place a tracking device. When the Recycler has a staff person do sort-for-repair, the GPS is tracked, and the NGO implies that 28 million pounds are in question.
Had the NGO put its GPS tracking device in a random printer or CRT television or Pentium 2 computer, no one has ANYdoubt that Total Reclaim would have long recycled it.
This test is designed to disguise the GPS device in the biggest cherry, the patients who we believe could be saved from the recycling creamatorium. Then, the NGO uses racist language to describe the "primitive" repair people who make a living by cherry picking luxury clients "waste" for the "good enough" market.
If BAN had put the tracker in a Pentium 2, a printer, a CRT television, virtually anything (aka random sample), they know perfectly well the Recycler would have scrapped it. They chose the device they did
because it has high demand and repair markets overseas
, and they tracked it to a place a few miles from where the device was probably originally made... a place with more expertise in the device than anywhere in the world.
Remember, the reason NGO BAN told everyone to be very concerned about the export for repair market is
that they told the press 80%
was not repaired, but was dumped, in "Digital Dump" or "reuse excuse" language.
But it turned out they were making that up.
And their website still has the same garbage.
Been there, Done that:
Five years ago, BBC sabotaged a piece of equipment that any African TV repairman would want, and placed a GPS tracker in it. They didn't say if they also put trackers in CRAPPY looking e-waste, like we mostly see, and that no one in the export business wants. They put it in something which repairpeople know is 95% of the time working or repairable.
Greenpeace activists and Raphael Rowe "cut a wire" in a working television, inserted a GPS transponder, and delivered it to a licensed collector, who sold it to Joe Benson's licensed reuse company, who sold it to Ghana's Tech Sector.
In Ghana, BBC had to buy the TV back for 40 Pounds Sterling (about $60 USD) because the African who had it wanted to keep it and repair it. Sixty dollars - that is about THIRTY TIMES the value of the copper in the TV.
But then, Raphael Row interviewed Mike "
fishing as a boy
" Anane, the "expert" who told him that 80% of these units would never be repaired, and would be dumped. I asked Anane (met him personally at an Interpol Meeting) where on earth he got the "80% waste" statistic, because it was a) economically impossible and b) demonstrably false.
Anane told ME then that his source was Basel Action Network.
80% was indeed BAN's "statistic"
. And in his trial documents (which I have copies of) Joe Benson's prosecutor claimed it was "common knowledge" that the "vast majority" of displays sent to Africa were never going to work. Puckett still repeatedly states that Africans scrap them for copper "even if they work perfectly".
But the statistics keep coming in from ACTUAL RESEARCH. Actual containers are studied, actual baseline data from World Bank and IMF on households with TV, and the Basel Convention Secretariat itself now estimates 85% of imports to Africa do not even require repair, and after repair that 93% are reused.
People are screening these. Damage happens in handling, inspections are sometimes flawed, sorting and testing labor may miss a piece. But even brand new product sold in the USA has a high return rate. Most of the waste stays in Seattle, Stays in UK, stays in the OECD!
The point is MASS BALANCE.
Total Reclaim can show that it is processing domestically 95% or more of the product they receive.
THE CRT GLASS TEST
, which BAN embraced in 2004, is a mass balance formula. TVs come in to Total Reclaim, and massive quantities of glass, plastic, mercury lamps, circuit boards, etc. come OUT of Total Reclaim.
MASS BALANCE is what PBS should be asking about, and MIT Senseable City lab should know better as well. If there is a process to divert 5% for reuse, and an NGO has sabotaged a unit to make it look like it can be reused, and it goes out with the 5%, that doesn't prove malfeasance.
This story stinks. The methodology stinks. It's a test anyone could fail, despite having perfectly good systems in place and more importantly a mass balance that PROVES 90% of the material is scrapped.
And the conflict of interest stinks, too. BAN is telling people that their PAID CERTIFICATION program is necessary. They told us it was necessary because, they said, 80% of the e-waste is not being domestically recycled, but is being dumped overseas. But really, it's necessary for BAN to make money, because donations are falling.
When the statistics which their Paid E-Steward Certification is based on turns out to be completely wrong
what do they do?
They go back to the #hurricanejoebenson trickery. Make something look like a display that will be repaired and improve someone's life overseas, and then make claims that the people who sold it there are actually shipping illegal waste.
Hopefully PBS does a little bit better job than BBC has done (below, BBC shows "expert" Michael Anane touching
aluminum phosphor
and saying it is LEAD (Pb) dust). But it already looks like they are failing to report on actual methodology of mass balance and are again going on a witch hunt designed to make more money for an extortionist NGO which makes smug, bigoted comments about "primitive" Hong Kong and "orphans and children" behind the import of used electronics to Africa.
Basel Action Network takes photos of kids at dumps, raises millions, and does not share one nickel with the people in the photos... and keeps showing the photo of the "child" for decades. Their business is to impugn and denigrate those of us willing to help and do business in their countries. (Hong Kong is richer per capita than the USA! But BAN calls it "primitive"!).
We wrote all about this NGO and it's "methods" for impugning the Tech Sector in emerging markets, its acceptance of big checks from shredding companies and planned obsolescence original equipment manufacturers, their campaign to exaggerate and show fear. Look up the 2103 Series in the blog on
BULLYBOYS.
Joe Benson has company. It's all of us in the recycling business. BAN is going after E-Steward companies like Total Reclaim, R2 certified companies, and companies that do none of the above, not reporting on the data that they have in hand proving the unlikelihood that Total Reclaim and others sent any significant quanties of the e-waste overseas.
Please, Gwyn Ifill and PBS
... please interview some professors and researchers who are NOT making money off of false data.


Thu, 05 May 2016 20:53:00 +0000